cooled.collective
Meguiar's Portrait of an Icon - The Electrifying 2020s (Limited)
Regular price
Sale price
$55.00 USD
Unit price
per
Sale
Sold out
In 2021, the Meguiar's collaboration was called "Portrait of an Icon" and a handful of artists came together to create five decades of automotive art. What a fun way to challenge the heart and mind and I am so thankful for the collaboration yet again. 

For the 2020's, it was a conceptual decade due to the start of the unknown 20s. However my thoughts were as cars become more and more electrical due to regulations, what will happen to the vintage cars? Can't just disregard such history. so I figured many will become converted over time. I have a Porsche Long Hood with an electrical conversion. A bit of Cyber Punk to set the mood. Meguiar's line up of Hybrid Ceramic plays a big part into the feel of the art.

As always, posters will be printed on ultra-high Canon Matte paper 230gsm and Genuine Canon USA ink on the Pro imagegrapf 2100 printer. One of the best in the game. The details are absolutely nuts!
Each will be hand-numbered and printed with special graphite pencils. Does not include frame, just print itself.
Profits will go to charity of my choosing. This is an annual charity to Compassion which donates to children in underdeveloped countries. I have already sponsored 3 kids and would love to do more. 
Share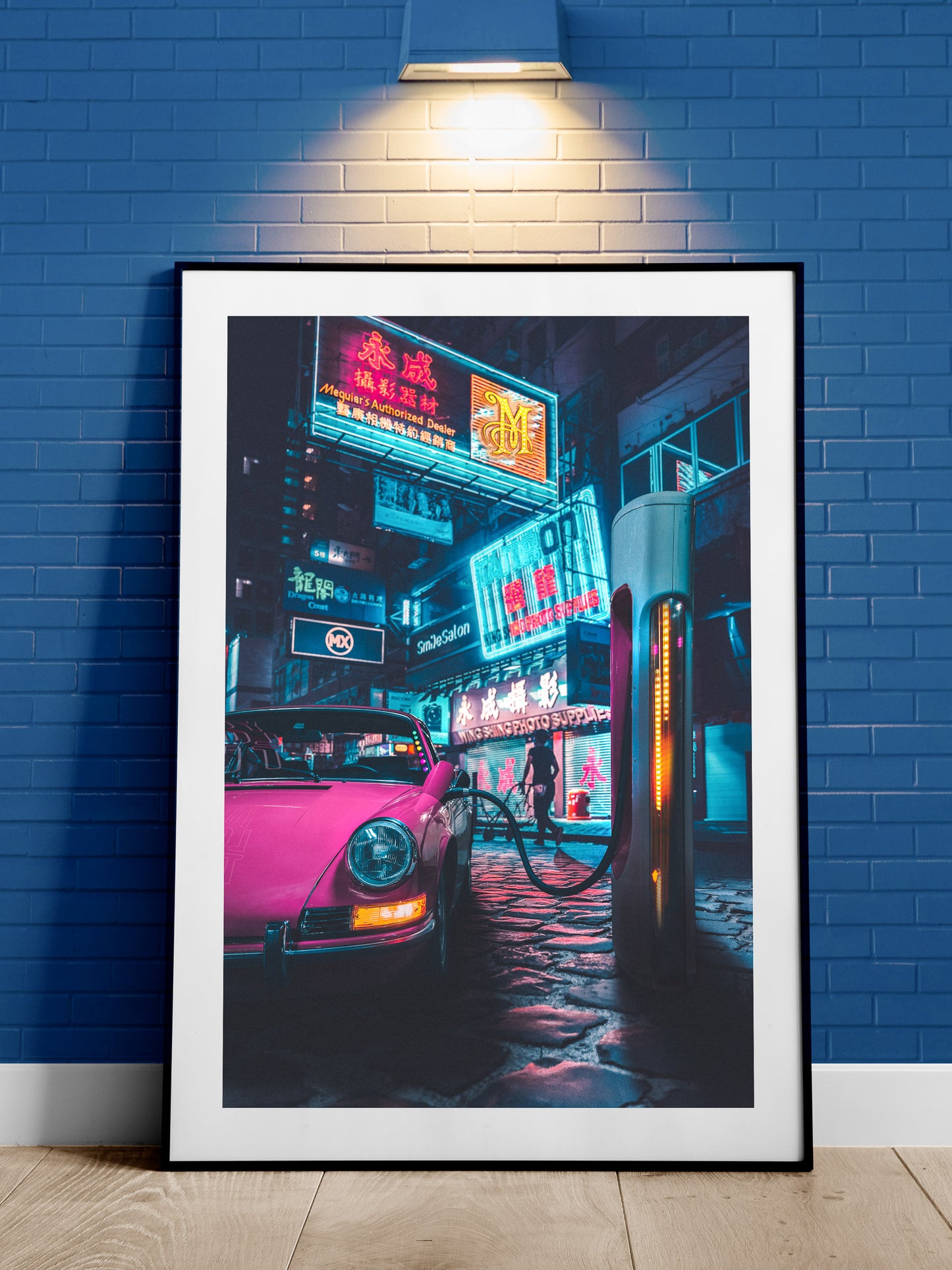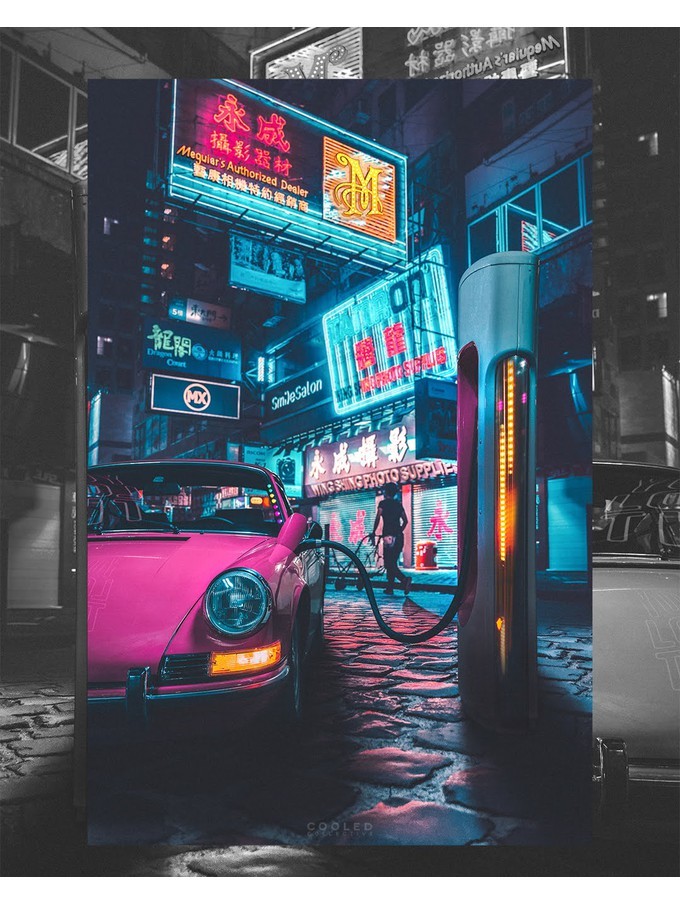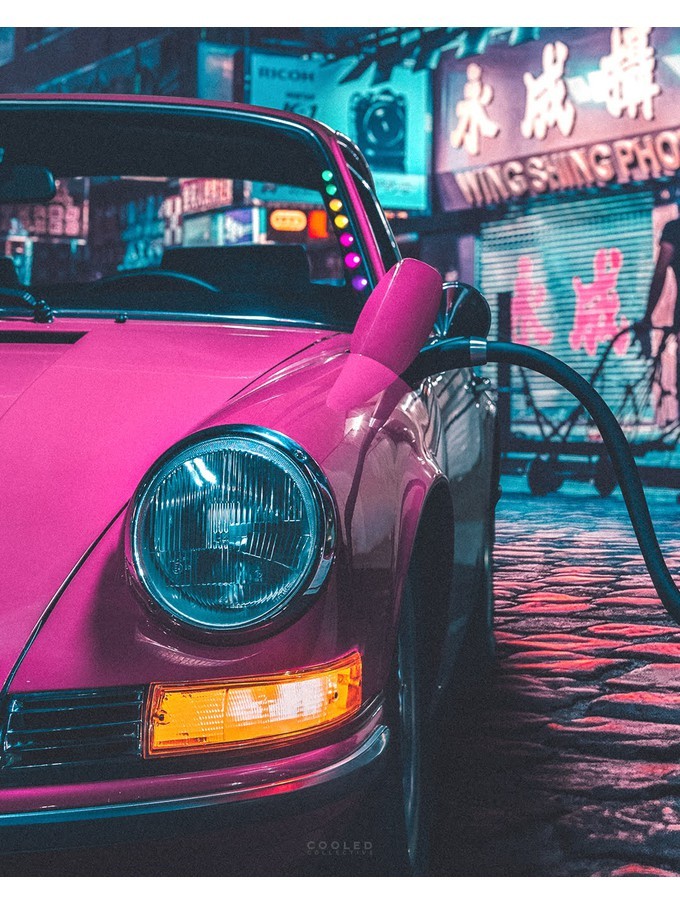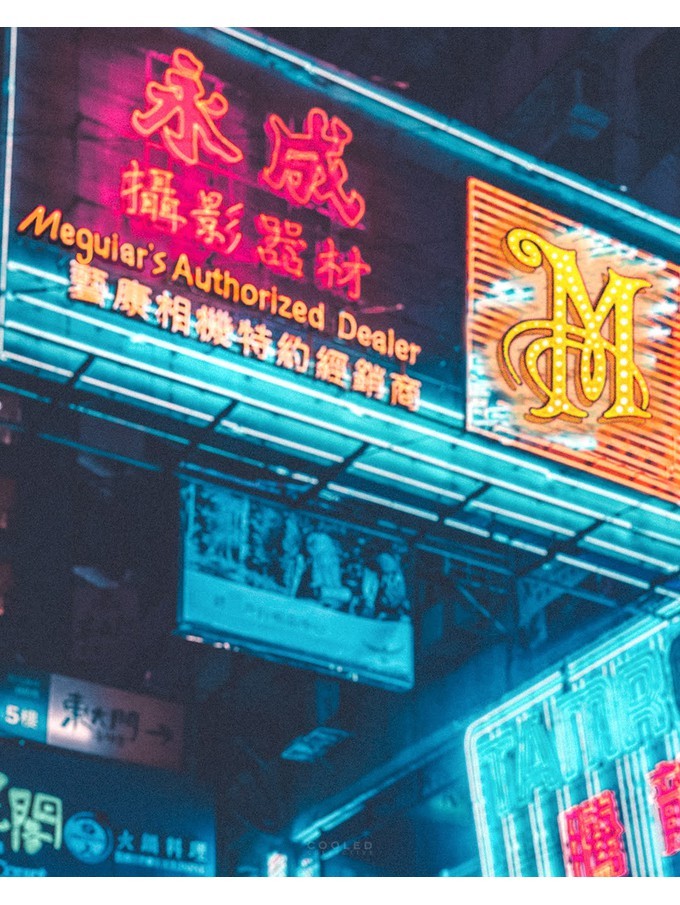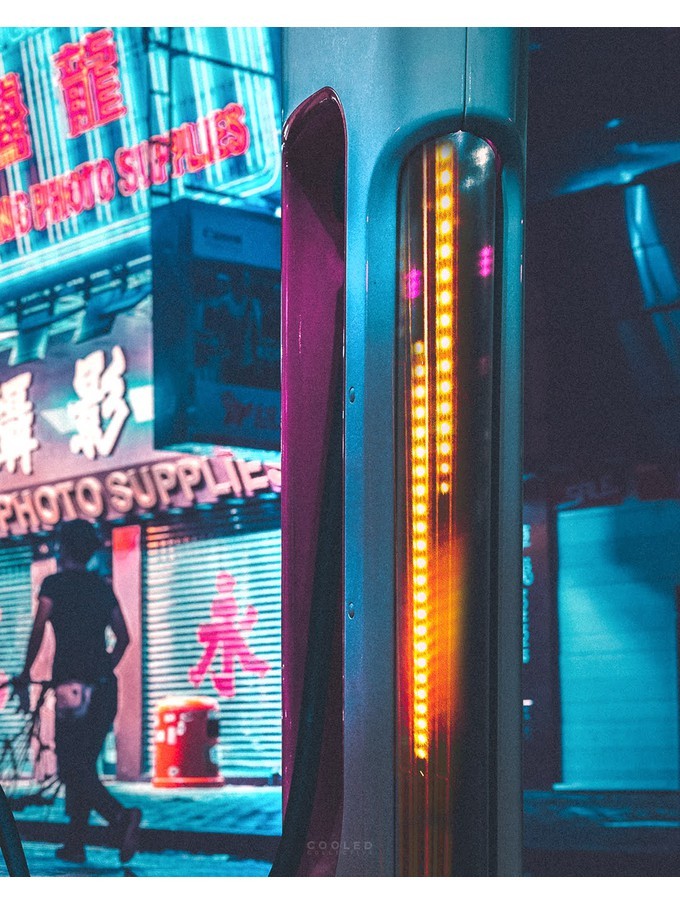 Iconic
RIght off the bad, you can see the Meguiar's color scheme into this collaboration poster and I love how much detail it was put into this photograph. From the billboard ad down the charger. Truly remarkable!